WHAT WE CAN DO FOR
YOUR BUSINESS
Motion Graphics
Motion graphics is a popular technique to create the visual effects we often see on television and in big productions: titles, trailers, credits, lower thirds, animation, digitally created fire and explosion particles in 2D and 3D, etc. We also create 3D models from 2D images such as logos, as well as other 3D models for any number of uses.<br />
Whiteboard Animation
We create a unique and attractive whiteboard animation and shape it into a sleek final product ready for educational, commercial and entertainment purposes. We can author your video for any platform you need, from YouTube to classroom to boardroom to cinema.<br />
Video Filming and Production
We capture your social event, presentation, and work with you on your movie project. We have more than ten years' experience, first in television and then as freelance video professionals, that we put at your service for smooth and fun filming.<br />
Paris Escandón
Video Editing & Motion Graphics
"A photographer photographs what he sees, I photograph what I cannot see" Paris Escandón, originally from Mexico City, was left…
Solange Courteau
Communications & production coordinator
Solange is a social psychologist by training, specializing in communications and moral psychology. She has many years' experience in communications…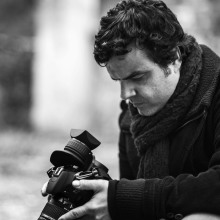 Santiago Escribano
Video Editing & Post-Producer
Filmomentum Spain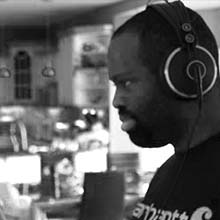 Stevens Cossy
Sound Designer
I only learned to play the piano when I was 9, but before that, I'd always be humming every TV…
FREE CONSULTATION
We offer free consultations and quotes. We like to hear about your projects and we are happy to share our experience with you.
WHITEBOARD ANIMATION
We can create fun and entertaining ways to deliver your message using whiteboard animation, a popular technique.
SOUND DESIGN
We can help you create original music and sound effects for all your projects.
WEB DESIGN
We can help you put yourself or your business online and reach the rest of the world.
VIDEO EDITING
We work with you to edit your material the way you need it, to get the best result.
VOICE OVER
To give your projects a polished voice, we work with professional local voice over artists.
MOTION GRAPHICS
Impress your audience by adding amazing effects and animations to your films and videos.
3D ILUSTRATIONS
We can help you create stunning 3D images for commercials, education, or to give that punch and depth to your company. A popular request is a 3D animation of your logo.
PHOTOGRAPHY
We work with professional photographers for your artistic and commercial projects, in digital and film-based media.
WHITEBOARD ANIMATION SERVICES
A GREAT WAY TO SELL YOUR PRODUCT,  EDUCATE YOUR TEAM,  OR PRESENT YOUR IDEAS
contact us for more information
AREAL VIDEO AND PHOTOGRAPHY
CONTACT US FOR MORE INFORMATION
3D ILLUSTRATIONS
IMAGES IN 3D FOR ILLUSTRATE YOUR PROJECTS AND IMPRESS YOUR CLIENTS
WE CREATE AFTER EFFECTS ORIGINAL PROJECTS AND TEMPLATES FOR YOU TO PERSONALIZE
WE CAN SET UP YOUR WORDPRESS WEBSITE
FOR YOUR BUSINESS OR PERSONAL BLOG